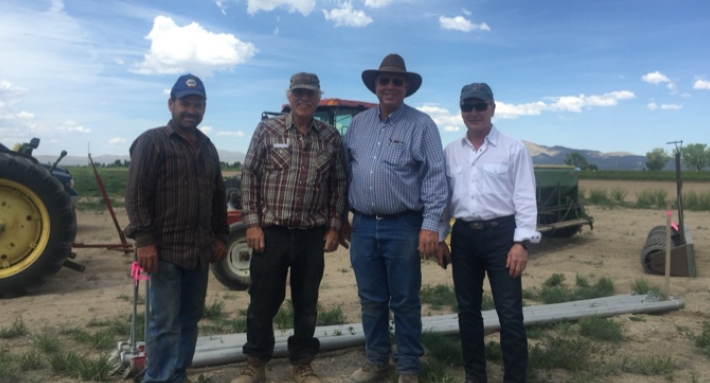 NanoSIM represents the latest in new technology that can severely cut water usage up to 50%, improve soil structure, increase vegetation growth, and support plant growth in dry, arid climates.
This past May 2016, China-US Club Co-Founder Ted Venners, oversaw the application of Fontis, a product developed by ZG in China, to five acres of alfalfa land in Smith Valley (Lyon County, Nevada, United States). This product can be critical in saving water for the western U.S. Drought is a serious issue in the west and a product like this is key to helping with the water shortage crisis while maintaining crop yields and production.
Essentially, the product is spread across soil, similar to fertilizer. The SIM product is then in the ground as crops are watered and irrigated, helping to retain the water so that it minimises evaporation and is used by the plants. The purpose of the product is to be able to use less water when irrigating crops. This Fontis product helps the plants to thrive and grow on less water while maintaining its yield per acre.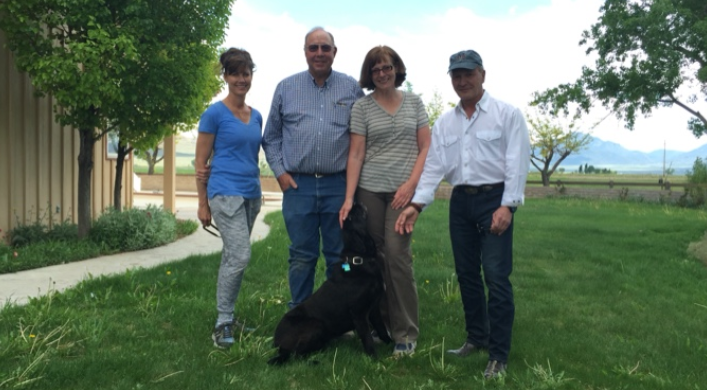 "Water is the vital resource of mankind," stated Ted Venners when asked about the Fontis product. "We must conserve and use it wisely."
This new product represents great strides in food-growing capabilities and water conservations for both the U.S. and China. Since both countries experience droughts, and both have large populations that need to be fed, this will be an extremely beneficial and innovative product to help with crop-growing in both nations.