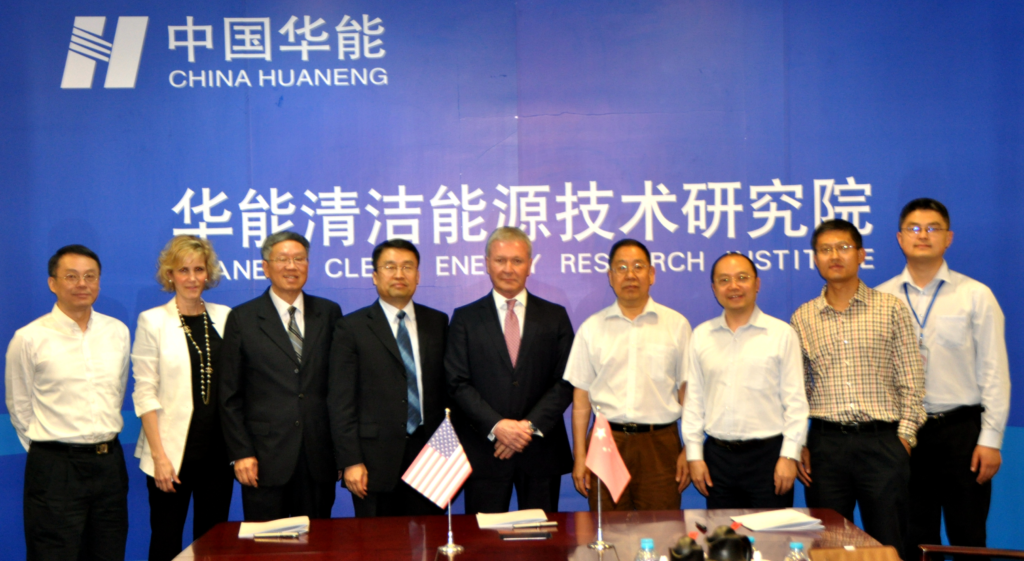 GreenCert, part of the U.S.-China Climate Change Working Group, just signed an Agreement to Demonstrate MRV (Monitoring, Reporting, and Verification) for Greenhouse Gases (GHG). The signing took place last month, in Beijing.
GreenCert signed the agreement with Huaneng, one of the largest utility in the world, to develop its next version of MRV. The Group is working with GreenCert to perfect their MRV of greenhouse gases.
Under the Paris Agreement on Climate Change, China has recognized a need for accurate and efficient MRV. Currently, GreenCert is working with Huaneng to develop the state-of-the-art technology to be in a demonstrated in a plant located near Beijing, China.
"China­-US Club is focused on helping Chinese companies work on corporate sustainability plans and developing carbon credits for their companies," said Ted Venners, Founder of China-US Club . "We are excited to be working with Huaneng CERI and Carbon Asset Management to demonstrate the state-of-the-art MRV systems". This type of agreement and cooperation supports continued good relations between the US and China" Venners concluded.