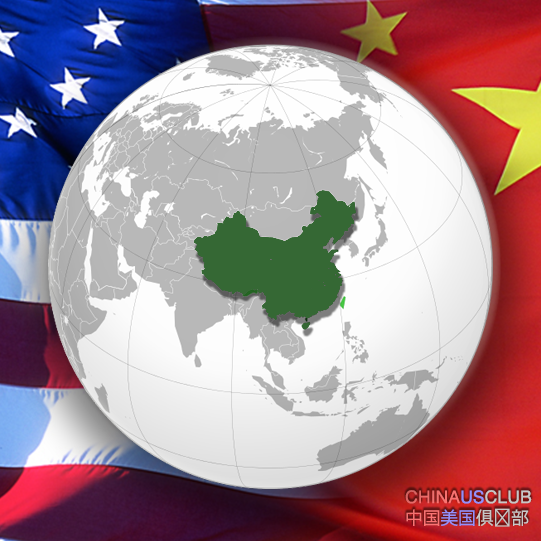 In an unprecedented chain of events, China has swiftly emerged as the leading voice for environmental protection.
The industrial behemoth, responsible for four decades of air and water degradation through rampant urbanization and over-dependence on fossil fuels, has opened dialogues with the United States to make substantial efforts toward safeguarding the environment, with the November Miracle of PEOTUS Trump's unforeseen presidential election victory acting as a catalyst.
President-Elect Trump has vehemently campaigned against climate-change warnings, labelling voices of concern as a propaganda of the Chinese Government. President Xi Jinping pledged his nation's support in curbing environmental degradation and alleviating climate change concerns proactively to a now undecided President-Elect Trump who has been in constant denial. Furthermore, the PEOTUS was reminded that climate negotiations were a product of former POTUS Ronald Reagan and George H.W. Bush.
But, even though the Chinese Government has undertaken the initiative, the concerns emanated by its carbon emissions have been alarming, with the aforementioned emissions seeing a threatening rise of 8.5 gigatonnes in 2012 from 5.46 million tonnes in 1950.
A Change Necessitated By Crisis
China, a nation with the largest population, largest production and consumption of energy, is also the largest defector of the environment with its unequalled carbon emission. The industrial pollution has not only affected the country – with 366,000 coal pollution linked deaths in 2013 – but has also resulted in affecting the western front of the United States, and the islands of Japan and South Korea with acid rain a direct consequence.
Under pressure from climate change activists within and outside the country, China has cast itself in a responsible role, undertaking initiatives and devising national plans to fight environmental decay by rebalancing its energy production and consumption, and aiming to reduce carbon intensity to 40-45 per cent by 2020.
Several strategies have been drawn to bring about a step by step change, chiefly by proactively enabling renewable energy and curbing sectors that are prone to dangerous levels of pollution. Licensing requirements have seen a strict regulation from environmental protection bureaus, as Beijing lays out plans to shut down 1,000 coal-run power plants.
A Glimmer Amidst The Dust
While it tackles the menace of industrial pollution and fossil fuel based environmental poisoning, China has also emerged as the world's leading investor in renewable energy, surpassing both France and Germany and spending 36 percent of the world's total investment in wind, water and solar energy in 2015.
Beijing has been wise to tackle any deterrents on the political front in its crusade against environmental degradation, by punishing the top brass of companies responsible for chemical-related accidents, and jailing the likes of former deputy environment minister Zhang Lijun for accepting bribes of 2.4 million yuan (HK $2.6 million).
Despite Beijing's efforts to repair the damages, there is much more to be done on the environmental protection front, as threats of local unrest loom even with an increasing number of the population voicing against the country's maltreatment of regulations.
The stalling of the Trans-Pacific Partnership, and China's leadership in the Regional Comprehensive Economic Partnership have opened doors to a more conscious change. Taking Beijing as a yardstick, both the Chinese Government and its citizens need to collectively work toward establishing China as the definite global voice for environmental reparation.