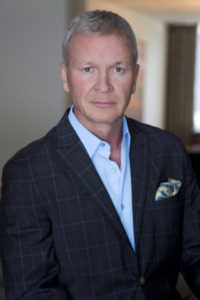 Born in Germany, Ted began his energy career in 1978 when he and his partner formed Ft. Union Coal Mine near Gillette, Wyoming, which he sold to TOTAL Petroleum. Ted uses his vast experience in the coal, oil and gas industry in the US and China. He directed operations of the first commercial KFuel plant after working with SRI International on various clean fuel burning technologies. He also owned and operated an oil, gas and pipeline company near Abilene, Texas for almost two decades.
Ted served as Chairman of C-Lock Technologies, which calculates and measures carbon emissions to create carbon credits. Recognized for his leadership in energy industry, Ted was appointed by President Reagan as a Charter Member of the National Coal Council, which advised the Secretary of Energy. He also held an appointment to the Heritage Foundation for Federal Mineral Leasing.
His early career was as executive assistant to the Governor of South Dakota followed by a successful Real Estate development company. Ted Venners now spends his time between Beijing and the United States and focuses on furthering the development of the China-US Club.